It's been too long since my last blog, but I am back on the horse again.
We had a very nice trip to the US in May. We began our trip at a belly dance show in Washington DC. Carrie dances with a troop in DC and we were able to see her perform - it was cool to sit in the audience with her on the stage. Brought back memories of when we were little and were going to different theater productions with her mom. We stayed with Carrie in Baltimore for a few nights before training to New York. I had never been to Baltimore before, so it was a nice to be a tourist. We had some wet weather unfortunately, but the sun showed up on our last day. Carrie was able to have a day off work and tour us around the city. We visited the harbor, Fort
McHenry
(
http://www.nps.gov/fomc/
) and ate yummy crabs. We also met Carrie's boyfriend, Ian - he's a keeper, Car! :)
From there we hopped a train to NYC. We stayed with Michelle
Roark
in the Flatiron District. She has a cute little apartment and a
fiery
(read: bi-
otch
) roommate. We had a great time visiting the sites with the highlights being seeing Morgan Freeman on Broadway in "The Country Girl", seeing the Yankees play at Yankee stadium (they got killed by the
Mets
!) and walking around Brooklyn. If I had to live in NYC, I think I'd live in Brooklyn - super nice area, parks, quiet - like a real neighborhood, and still a subway ride to Manhattan. Of course the big event was Lindsey's wedding. They had a welcome cocktail reception on Friday evening at a bar/restaurant in Grand Central Station and the wedding and reception took place at the Harvard University Club. It really was a once and a lifetime experience and we were glad to have the opportunity to take part. Both evenings were very elegant and yet relaxed fun.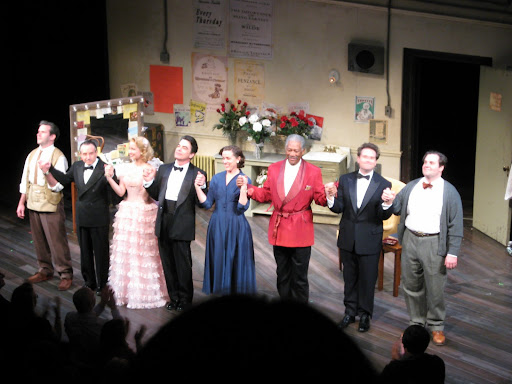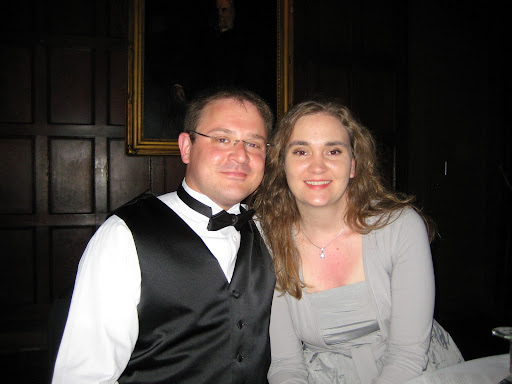 From NY, we flew home to Chicago. We visited with family, hung out in the city, saw Abbi and Andre and spent the weekend in
Bloomington
before heading up to the Indy 500.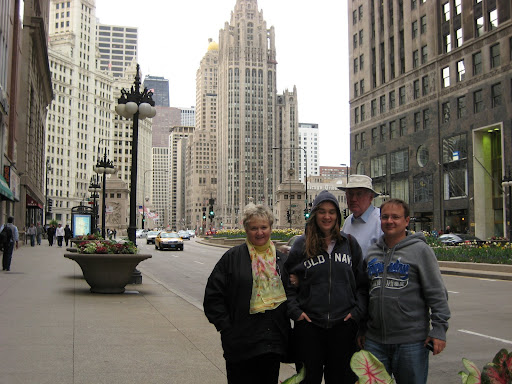 We are looking forward to our September trip - lots of exciting things happening!
Sorry I am not very funny, it's been too long since our trip and it's too hot here! It had to have been over 90 today - try surviving that with NO air conditioning! BLAH!